Read more at Boing Boing
Read more at Boing Boing
Read more at Boing Boing
---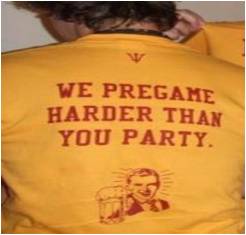 A Swiss study has found that "pre-drinking," "pre-funking," "pre-gaming"—basically, the ritual among college-age young adults of drinking before you go out to drink, leads to "excessive consumption and adverse consequences."
Pre-gaming didn't have a name when I was their age; it's interesting how the phenomenon (is it even a phenomenon?) has become a media meme this year.
---
I've just finished Unnatural Habitats, the fifth collection of Jeff Lemire's apocalyptic Sweet Tooth comics, and I continue to be absolutely taken by it, on the grimmest of tenterhooks for the next volume.