Petition for transparency in the selection process for the new BBC boss
Anthony from OpenDemocracy sez, "OurBeeb, hosted by openDemocracy, have
launched a petition
calling for all candidates to be head of the BBC to publish their vision and principles for taking it forward. They say the Trust must not carry on with its closed, old-boy secret appointments. If the BBC is to embrace new media and technology it's essential that there is an open debate, see for example,
Tony Ageh's call for a digital commons
."
Read more at Boing Boing
Read more at Boing Boing
Read more at Boing Boing
---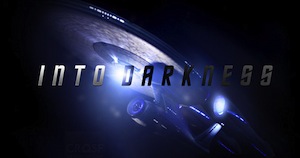 When The Hobbit: An Unexpected Journey hits theaters on December 14, moviegoers will be treated to an unexpected preview. (Well, I guess it's not unexpected anymore, what with it being...announced.) Paramount broke the news this morning that the first nine minute of the highly-anticipated, stupidly-titled Star Trek Into Darkness will be shown on around 500 IMAX 3D screens across the United States.
---
I love to hang out with online pal Cabel Sasser, founder of Portland software company Panic, whenever our paths cross in real life.
---
Javier sez, "This is a Chilean comic strip. On this strip the character tries to legally purchase some content and can't due to several explained reasons.