Kindle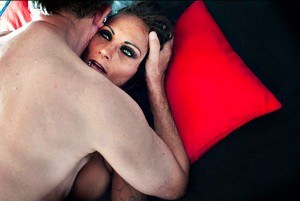 An amazing and award-winning photo essay by Marie Hald of the Danish School of Journalism on Bonnie, a sex worker in Denmark.
Bonnie Cleo Andersen has been a prostitute since the age of 18. Her first time having sex for money was at a visit at a brothel in a small town. Bonnie and her girlfriend were in need of money and wanted to try it out. The experience was unpleasant and Bonnie was shy and ashamed of her body. But because of the money, she stayed in the sex industry.
(College Photographer of the Year via @BWJones)
Boing Boing editor/partner and tech culture journalist Xeni Jardin hosts and produces Boing Boing's in-flight TV channel on Virgin America airlines (#10 on the dial), and writes about living with breast cancer. Diagnosed in 2011. @xeni on Twitter. email: xeni@boingboing.net.
More at Boing Boing