Mr. Shirtless
Read more at Boing Boing
Read more at Boing Boing
Read more at Boing Boing
---

Samuel Coniglio says,
It is with a heavy heart that I announce that Airship Ventures has stopped operations. I got to fly on it with my wife, and it was an amazing experience.
---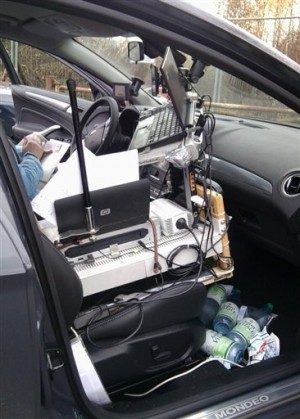 Police in Saarland, Germany, pulled over a man for speeding. In his car, they discovered an unusually extensive mobile workplace: a computer set up for use from the driver's seat, a printer, a router, a wireless networking dongle, a dash-mounted navigation system and a mountain of other junk.