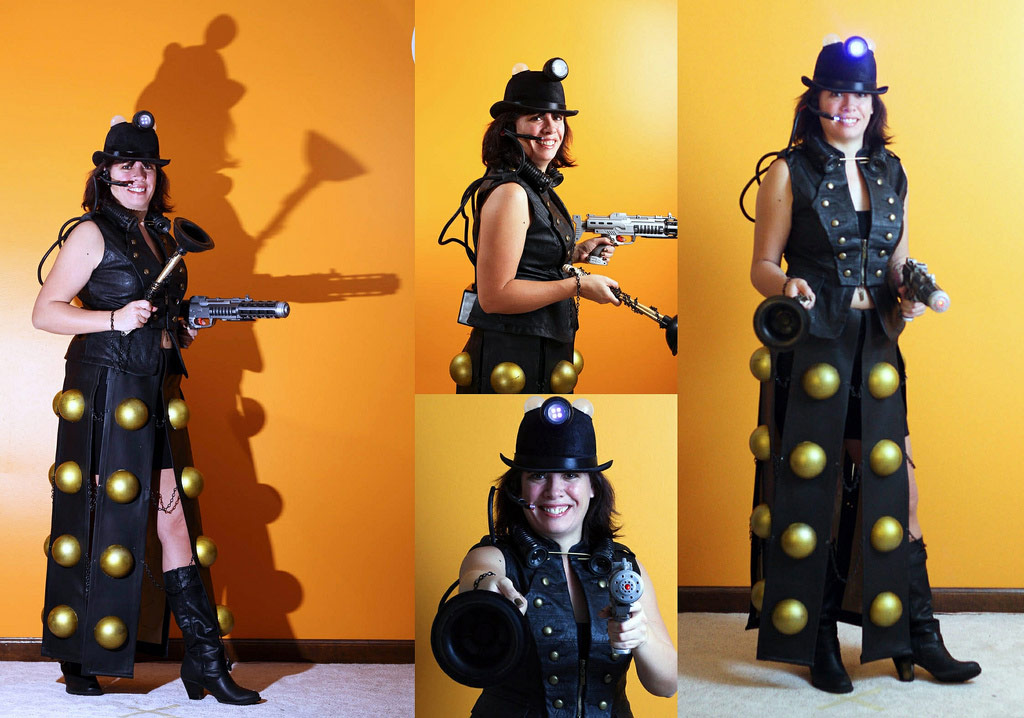 Kindle
About
this spectacular wearable steampunk Dalek,
BB reader
Mark Dumont
writes:
Electronics are contained in box at back waist containing arduino uno, 2 nine volt batteries, and small amp. Speakers are in ends of tube around neck and mic is on an earpiece. Arduino board powers eye stalk and dome lights as well as handles dalek voice modulation. I found the arduino sketch (source and circuit diagrams) can be found here, kudos to Andy Grove for the sketch. Originally created for my wife (the only dalek I will ever love) for the Time Traveler's Ball held at the Redmoor in Cincinnati 11/17/12
Photo Link
.
(Shared in the BB Flickr Pool)
Boing Boing editor/partner and tech culture journalist Xeni Jardin hosts and produces Boing Boing's in-flight TV channel on Virgin America airlines (#10 on the dial), and writes about living with breast cancer. Diagnosed in 2011. @xeni on Twitter. email: xeni@boingboing.net.
More at Boing Boing