Kindle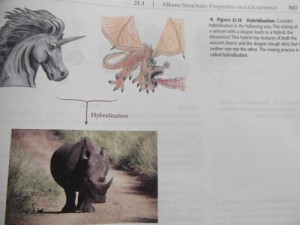 Analogies are tricky things. One minute, you're trying to find a clever and memorable way to illustrate molecular bonding of hydrocarbons ... the next you're suddenly Napoleon Dynamite and all your zoologist friends are yelling at you.
This image, apparently taken from a real textbook, is part of an excellent Tumblr blog of textbook fails called "Thanks, Textbooks". You should check it out.
Maggie Koerth-Baker is the science editor at BoingBoing.net. She writes a monthly column for The New York Times Magazine and is the author of Before the Lights Go Out
, a book about electricity, infrastructure, and the future of energy. You can find Maggie on Twitter and Facebook.
Maggie goes places and talks to people. Find out where she'll be speaking next.
More at Boing Boing