Donald Trump's 50 stupidest tweets
Read more at Boing Boing
Read more at Boing Boing
Read more at Boing Boing
---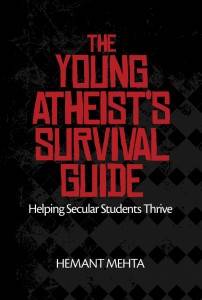 Hemant sez, "I am the blogger at FriendlyAtheist.com. I'm also a high school math teacher. I just wrote a new book called The Young Atheist's Survival Guide: Helping Secular Students Thriveabout high school atheists and the obstacles they face as well as how they can overcome them (and how the rest of us can help)."
Nearly a third of Americans under the age of thirty have no religious affiliation, the highest in any recorded generation.
---
Black Friday shopping weekend took a dark turn Sunday morning in Georgia: a man accused of shoplifting died after being tackled by a Walmart employee and a contract security officer.
---
Our favorite sock puppets Kiki and Bubu have some feelings, so they sign up for an online dating site.