32 Signs You're Dating A Keeper
Read more at Boing Boing
Read more at Boing Boing
Read more at Boing Boing
---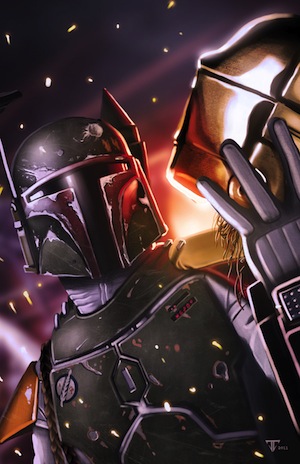 A week ago, we found out that Disney-Lucasfilm had chosen screenwriters Simon Kinberg and Lawrence Kasdan -- who wrote The Empire Strikes Back and Return of the Jedi -- to write the final two installments of the new Star Wars trilogy.
---
Instructables user Randofo has created a tutorial for his ingeniously perverse candle-powered electric candle. As the name implies, it's an electric candle whose power comes from the heat given off by a real candle.
---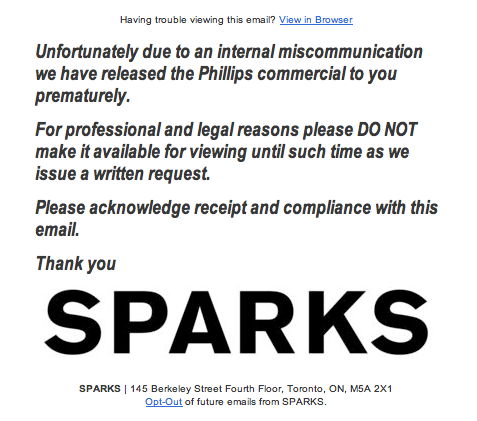 Oddly, we don't seem to have even received the original commercial, which is suddenly very interesting. I wonder: what's in it that is so terrible that "legal reasons" need be hamfistedly waved around?