Kindle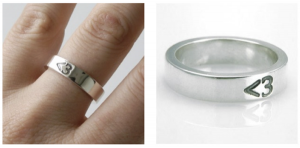 Thanks to our wonderful sponsor
ShanaLogic
, sellers of handmade and independently-designed jewelry, apparel, gifts, and other curious creations! This lovely "
Less Than Three Heart Ring
" is made to order by Metal Smitten. It's sterling silver, unisex, and just $55. Free USA shipping too!
ShanaLogic
David Pescovitz is Boing Boing's co-editor/managing partner. He's also a research director at Institute for the Future. On Instagram, he's @pesco.
More at Boing Boing