Kindle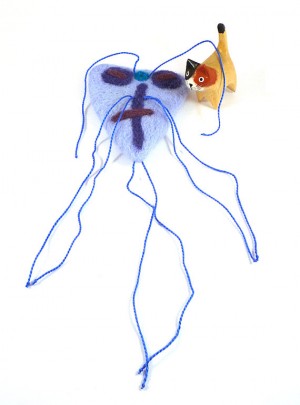 Behold, a truly fantastic gift for the cat in your life — catnip-filled soft toys shaped like amoebas, cyanobacteria, and (pictured above) giardia.
Giardia are microscopic parasites that can invade the guts of vertebrate animals, including cats and humans. Generally, you get it by ingesting giardia-infested feces. For humans, this mostly means contaminated drinking water, because giardia are harder to kill than you might think. They can survive quite happily outside of a host and are resistant to chlorine.
Read more on giardia (and see pictures) at the CDC website
Maggie Koerth-Baker is the science editor at BoingBoing.net. She writes a monthly column for The New York Times Magazine and is the author of Before the Lights Go Out
, a book about electricity, infrastructure, and the future of energy. You can find Maggie on Twitter and Facebook.
Maggie goes places and talks to people. Find out where she'll be speaking next.
More at Boing Boing