Kindle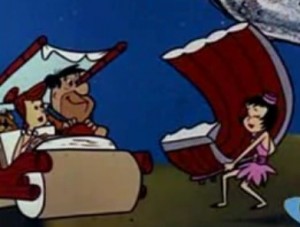 Tired of turkey? Bored with beef? Maybe it's time to consider a more exotic roast this holiday season. At Popular Science, Erin Berger has taken the time to figure out what dinosaur would hypothetically make the best dinner for people (as opposed to the other way around). The analysis turns out to be surprisingly fascinating — Dinosaurs probably tasted more like beef than chicken! Armored tails are the other other white meat! — and it turns out that what you really want is a nice chunk of sauropod neck.
Maggie Koerth-Baker is the science editor at BoingBoing.net. She writes a monthly column for The New York Times Magazine and is the author of Before the Lights Go Out
, a book about electricity, infrastructure, and the future of energy. You can find Maggie on Twitter and Facebook.
Maggie goes places and talks to people. Find out where she'll be speaking next.
More at Boing Boing