Kindle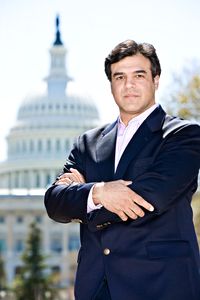 A
long-read you may have missed in the New York Times by Scott Shane
, on the story of John Kiriakou, a former CIA analyst and case officer who is scheduled to be sentenced on Jan. 25 to 30 months in prison for leaking classified government info to a reporter. With this sentencing, the Obama administration reaffirms its role as one of the most staunchly anti-leak administrations in history.
The imminent sentencing, writes Shane, is part of "a plea deal in which he admitted violating the Intelligence Identities Protection Act by e-mailing the name of a covert C.I.A. officer to a freelance reporter, who did not publish it."
That law was passed 20 years ago, in response to "radical publications that deliberately sought to out undercover agents, exposing their secret work and endangering their lives."
Other CIA officers may have been responsible for killing innocent civilians in drone attacks, or torturing detainees, but those crimes aren't crimes our nation considers worth pursuing. Disclosing classified information to a reporter is.
Read the rest of the story here.
Attorney Jesselyn Radack, who represents Kiriakou, writes here about "what's left out."
A NYT op-ed by Ted Gup responding to the Shane piece is here.
Steven Aftergood's Project on Government Secrecy site has a collection of case files here. A "Defend John K" site maintained by Kiriakou and his supporters is here. There's a petition to Obama here, to commute or pardon. You can follow Kiriakou on Twitter.
Funny how the CIA official who evidently leaked info to the "Zero Dark Thirty" filmmakers won't be in any trouble.
Boing Boing editor/partner and tech culture journalist Xeni Jardin hosts and produces Boing Boing's in-flight TV channel on Virgin America airlines (#10 on the dial), and writes about living with breast cancer. Diagnosed in 2011. @xeni on Twitter. email: xeni@boingboing.net.
More at Boing Boing