Read more at Boing Boing
Read more at Boing Boing
Read more at Boing Boing
---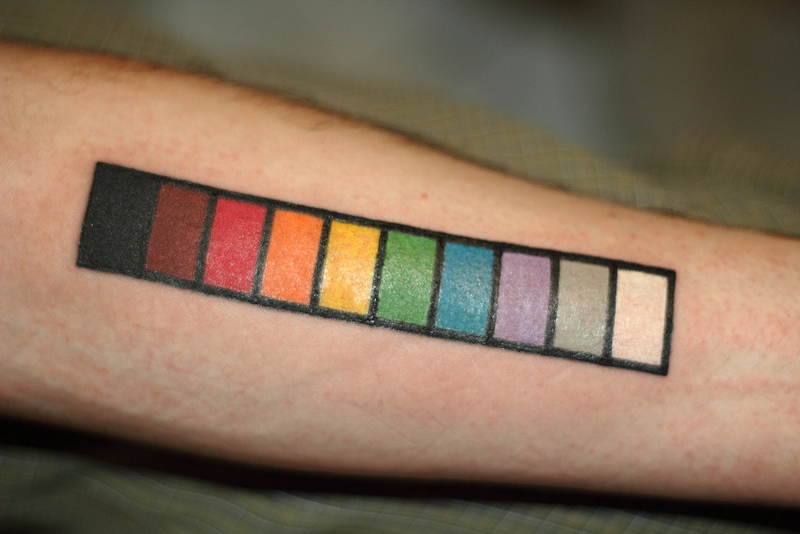 Jimmie P Rodgers shows off and describes the thinking behind his new tattoo, which provides a crib for resistor code, symbolizes the rainbow queer pride flag, and is also five inches long and can be used to measure lengths in fractions of that measure.
---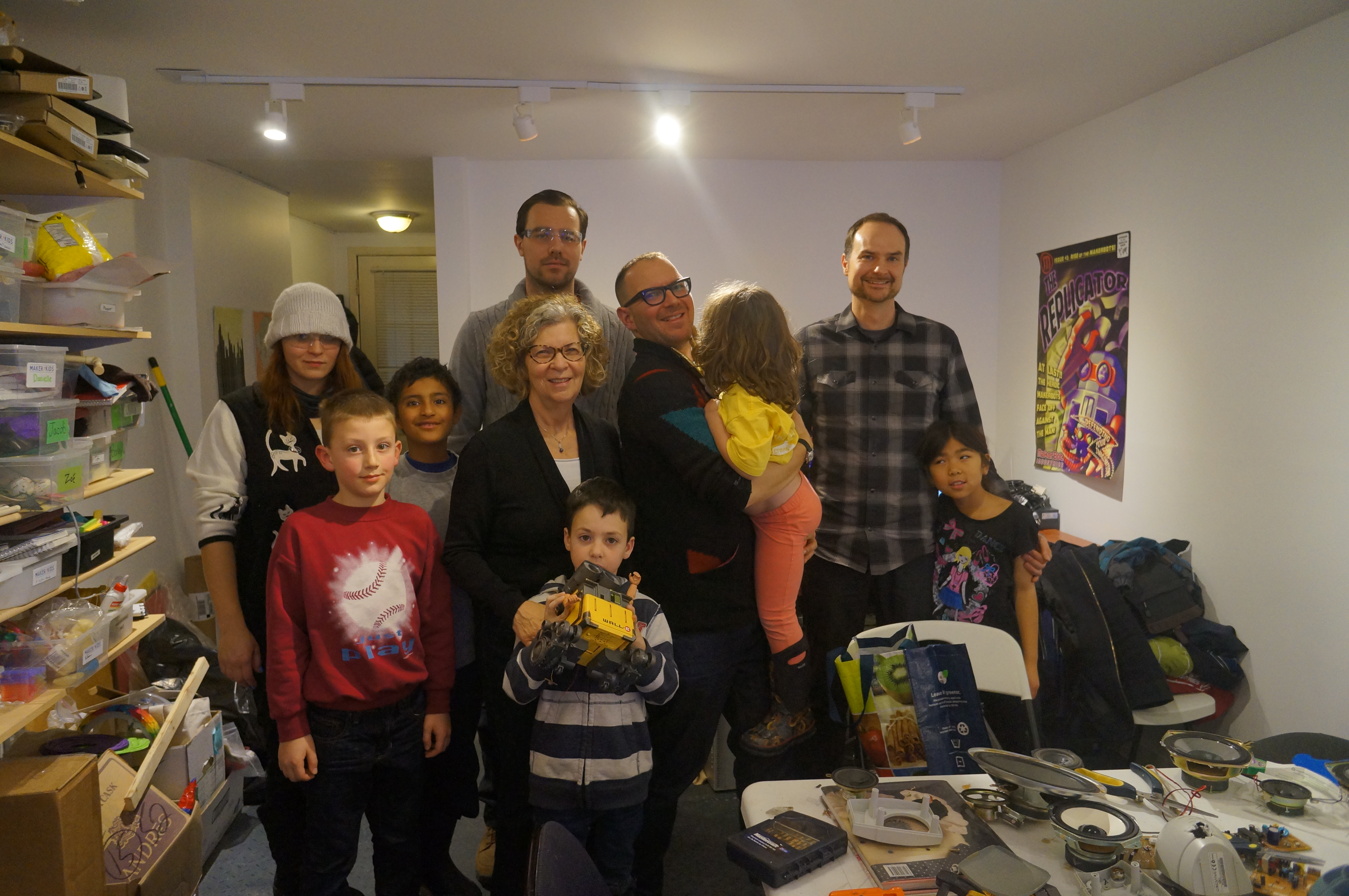 I'm in Toronto visiting my family with my daughter, Poesy. I was intrigued by Makerkids, a makerspace for children that does after-school and summer programs for kids who want to hack toys, use the woodshop, learn Arduino and electronics, use Minecraft to product Printcraft 3D prints on the Makerbot Replicator, and more.
---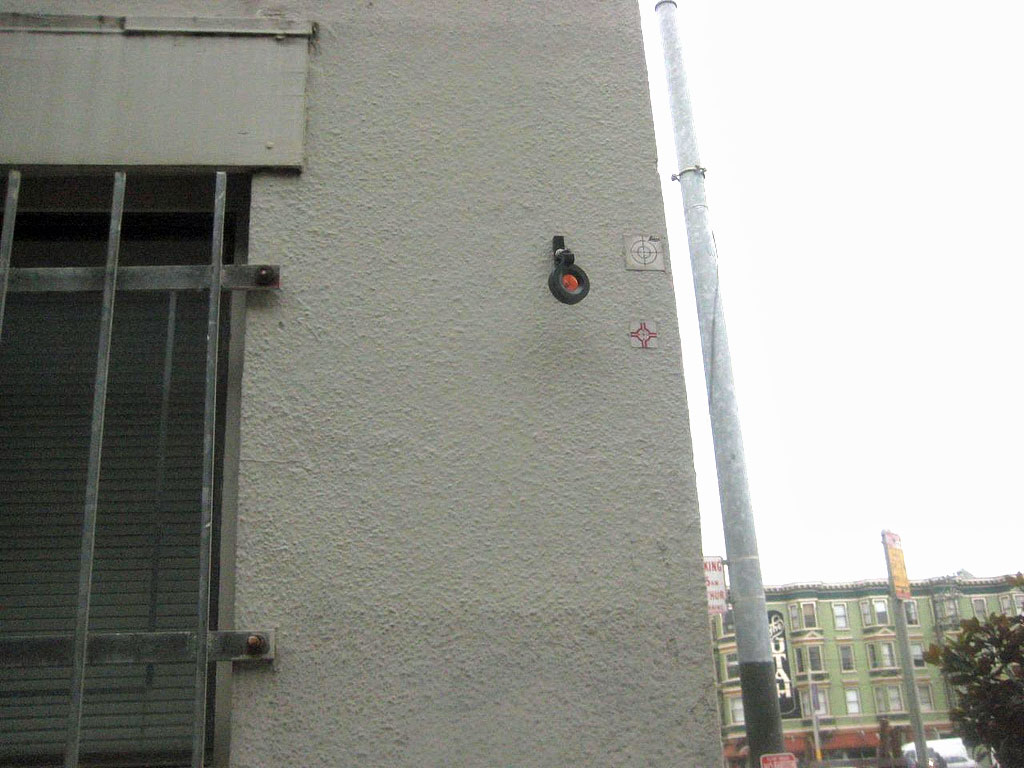 We are having fun in the G+ Boing Boing community. Our friend Rob Walker posted this photo and said:
I was in San Francisco recently and walking from Market/8th to the SF CalTrain station I kept noticing these odd little things, mounted about 10 feet off street level, a few-inches-wide tire-like object often (but not always) accompanied by small target symbols. What is it, is it functional, or some sort of street art thing. Anybody know?