Read more at Boing Boing
Read more at Boing Boing
Read more at Boing Boing
---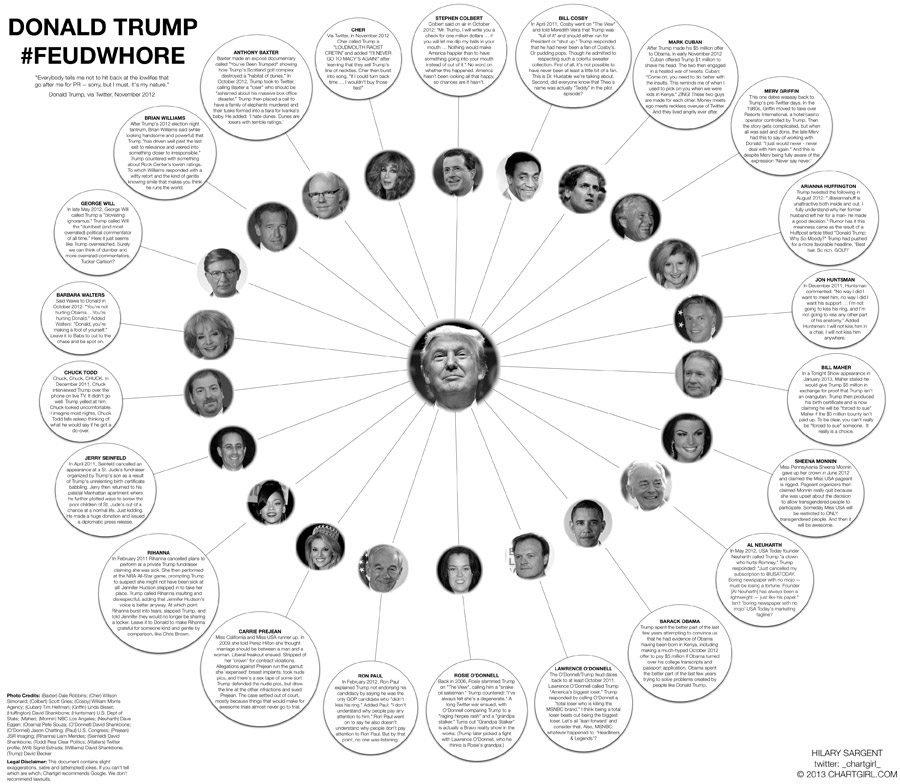 Hilary "Chartgirl" Sargent has produced another amazing chart, chronicling the many feuds of the suspected orangutan and noted troll: "Donald Trump: FEUDWHORE."
Infographic: Understanding the Westboro Baptist How to follow the Petraeus CyberClusterFuck: a flowchart Check out the McAfee Mind Map Donald Trump's 50 stupidest tweets Donald Trump calls for revolutionary overthrow of American ... Donald Trump proves he's not half orangutan, demands $5 million ... Trump "bombshell" turns out to be birther challenge: "I'll give $5m to ...
---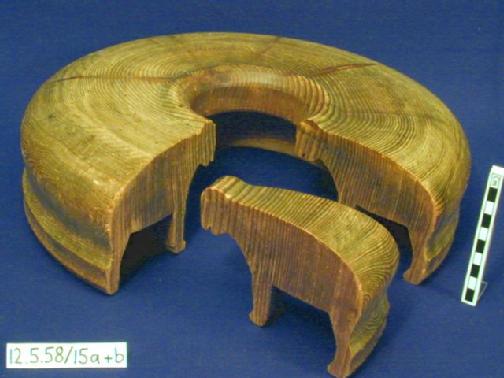 The Horniman museum in London has this German wood-turned disc from which individual toy cows may be sliced in its Handling Collection.
---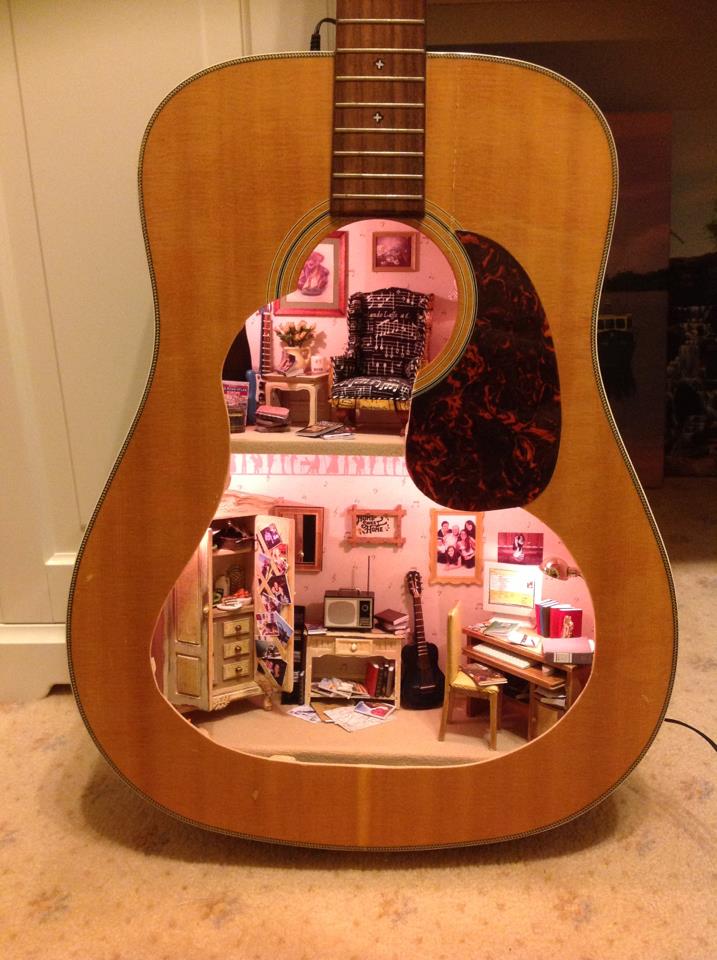 Lorraine Robinson from Fairy Meadows Miniatures made this dollhouse inside a guitar for her daughter, as a 25th birthday present: "She is a music and travel buff and just about to start a new episode in her life and attend Flinders University."