Neil deGrasse Tyson on pi and other constants
Read more at Boing Boing
Read more at Boing Boing
Read more at Boing Boing
---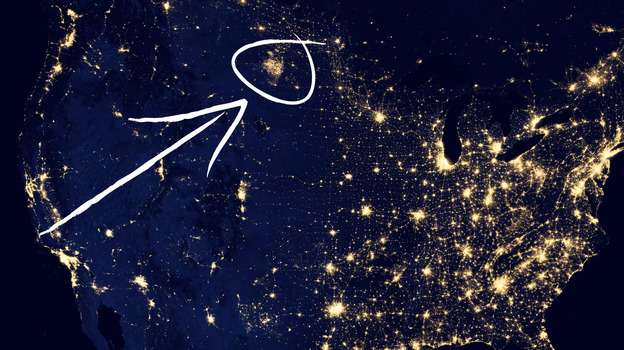 NPR's Robert Krulwich circled this bright spot on a night-time satellite image of the United States. As Krulwich points out, this cluster of lights is new — it wasn't there in 2005. And it's not a city.
Instead, that bright spot is a shining reminder of the natural gas boom. What you're seeing are the lights from drilling rigs and flares burning gas.
---
Long before I was finally able to get my hands on a "white box" edition of Dungeons & Dragons, I was able to get my own copy low-rent competitor, Tunnels & Trolls.