Just look at the gross banana recipes in this 1940s Chiquita Banana promotional cookbook
Read more at Boing Boing
Read more at Boing Boing
Read more at Boing Boing
---
Anecdotes aren't data, but they do make data memorable. Alice Bell has a list of books that use storytelling and narrative to explain the often complicated science of climate change.
---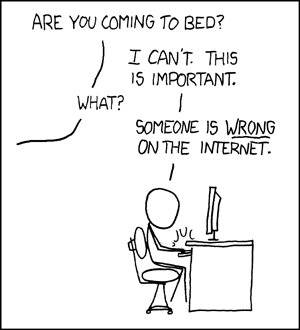 Shane Nickerson's "Tricks to Successful Internetting" is a 15-point list of Internet attitudinal sins -- vices that we all indulge in more often than we like to admit.
---
avid S. Gallant had a part-time job working as a "numb meat puppet" for Canada Revenue Agency, answering phones and dealing with people who were often grumpy and thick. He vented his frustration by creating a little indiegame called "I Get This Call Every Day."