Kindle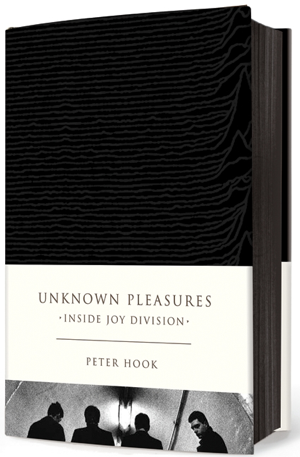 Tomorrow night, I'll be interviewing Peter Hook, the legendary bassist for Joy Division and New Order, live on stage at the Jewish Community Center of San Francisco. Peter has a fascinating new memoir out titled Unknown Pleasures: Inside Joy Division. As I previously posted, it's a well-written, deeply personal, informative, and quite witty story of four young men in Manchester who played their first gig in 1977 and went on to transform post-punk, dance music, and the aesthetics of alternative culture. The free event is fully-reserved, but I'm delighted that the JCCSF will be streaming it live online beginning at 7pm PST. You can watch it here at the JCCSF Arts & Ideas site.
UPDATE: I'm told there will be an overflow room at the event to watch the program via CCTV. It will not be streaming online.
Read more in Music at Boing Boing
David Pescovitz is Boing Boing's co-editor/managing partner. He's also a research director at Institute for the Future. On Instagram, he's @pesco.
More at Boing Boing