Three more Merchant Princes books due
Here's a bit of good news: Charlie Stross has
sold another trilogy
in his fantastic
Merchant Princes
series, a highly original take on heroic fantasy, with the DHS and real-world economics thrown in for spice. "
Read more at Boing Boing
Read more at Boing Boing
Read more at Boing Boing
---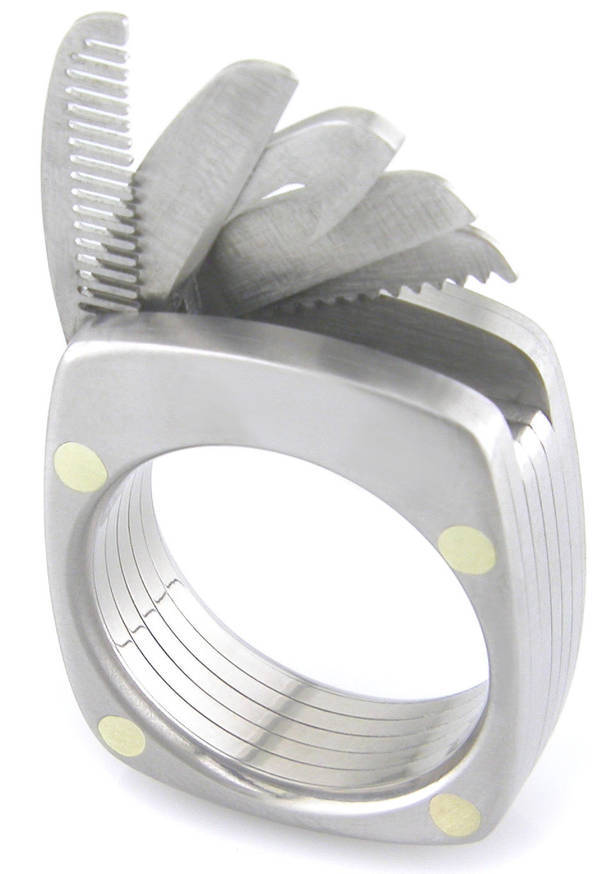 Etsy seller boonerings has a $385 titanium "utility ring" with five in-built tools: "a working bottle opener, a straight blade perfect for cutting packing tape or fishing line, a serrated blade for tougher things like nylon strapping or those tough to open electronics heat sealed packages, a saw for cutting plastic and wood, and it has a comb" (the comb is recommended primarily for moustaches).
---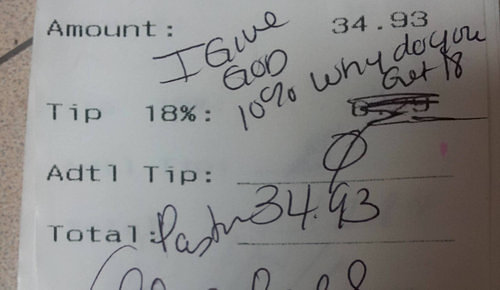 Gateflan posted this remarkable item to Reddit, where the hunt is on for the allegedly mean-spirited customer.
He that oppresseth the poor reproacheth his Maker: but he that honoureth him hath mercy on the poor. Haha, just kidding! Let them eat bibles.