Kindle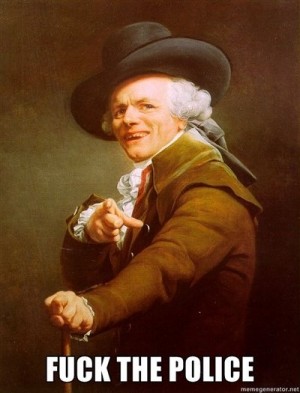 Los Angeles police looking for ex-cop and multiple homicide suspect Christopher Jordan Dorner have opened fire in a second mistaken identity incident, this time shooting at an innocent guy who was just trying to sneak in some surfing before he went to work.
David Perdue is white, the two newspaper delivery ladies the LAPD mistakenly shot are Latina, Dorner is black.
Perdue, like the unfortunate newspaper delivery ladies, is also significantly shorter and a hundred pounds or more lighter.
"I don't want to use the word buffoonery but it really is unbridled police lawlessness," said Robert Sheahen, Perdue's attorney. "These people need training and they need restraint."
Hot tip: if you live in West Torrance, California and you drive a pickup truck, DON'T.
(HT: Matt Novak)
Boing Boing editor/partner and tech culture journalist Xeni Jardin hosts and produces Boing Boing's in-flight TV channel on Virgin America airlines (#10 on the dial), and writes about living with breast cancer. Diagnosed in 2011. @xeni on Twitter. email: xeni@boingboing.net.
More at Boing Boing