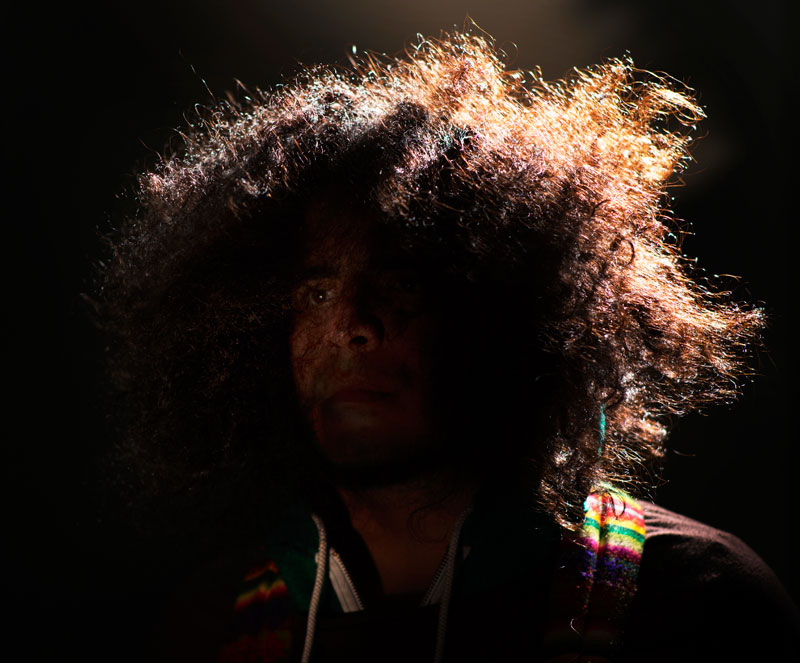 Kindle
Sound it Out # 42: Helado Negro - "Dance Ghost"(MP3)
Helado Negro is the musician alter ego of the visual/experimental artist Roberto Carlos Lange.He's the son of Ecuadorian immigrants who grew up in South Florida and now lives in Savannah, Georgia. The music of Helado Negro (translation: Black Ice Cream) is a moody mish-mash of samples and rhythms that evokes the haunted mood of a David Lynch movie. Helado Negro's fourth album is called Invisible Life and will be out March 5.
Meanwhile, Lange has a commissioned live performance coming up on February 23 at the Savannah College of Art & Design. It's called Brain Finger Composition and includes sounds that members of the Savannah arts community uploaded to Google Voice. He will also conduct a 10-piece orchestra by connecting each musician to one of his fingers with a piece of yarn.
"Dance Ghost" is one of the first songs that Helado Negro has sung in English. It has a haunting, languid tone that you can imagine being an ideal soundtrack for a sticky Georgia/Florida/Ecuador summer night. Download it below.
Read more in Music at Boing Boing
Amy worked in the record business at Enigma, Elektra, Virgin and Sub Pop before she got sucked into the technology vortex. She co-founded the Backwards Beekeepers, a chemical-free urban beekeeping collective in Los Angeles. She runs digital marketing for the Los Angeles Philharmonic and The Hollywood Bowl.
More at Boing Boing