Kindle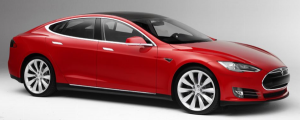 An excellent piece by Taylor Owen, for the Tow Center for Digital Journalism at Columbia: "The principle lesson from the whole Tesla affair: Data is laden with intentionality, and cannot be removed from the context in which it was derived. We do not know, from these data alone, what happened in that parking lot."
As Glenn Fleishman noted on Twitter, "First thing I've seen to complain about lack of *raw* data. Too many people took poor charts as data. Logs ≠ data. Tesla presented its logs as accurate without disclosing initially no GPS data was used, for instance."
Boing Boing editor/partner and tech culture journalist Xeni Jardin hosts and produces Boing Boing's in-flight TV channel on Virgin America airlines (#10 on the dial), and writes about living with breast cancer. Diagnosed in 2011. @xeni on Twitter. email: xeni@boingboing.net.
More at Boing Boing