Kindle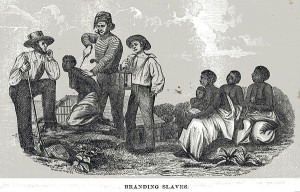 The British government paid out £20 million to compensate 3,000 slave-owning families for the loss of their "property" when slave ownership was abolished in Britain's colonies in 1833. At the time, that sum amounted to 40% of the UK's annual spending budget; today, one could calculate the total value of the 19th-century payouts to be around £16.5 billion (=USD $25 billion; the actual sum can vary, depending on how you calculate).
In The Independent, an article digging in to the data, which will be released this week in the form of a publicly accessible database.
The previously unseen records show exactly who received what in payouts from the Government when slave ownership was abolished by Britain – much to the potential embarrassment of their descendants. Dr Nick Draper from University College London, who has studied the compensation papers, says as many as one-fifth of wealthy Victorian Britons derived all or part of their fortunes from the slave economy.As a result, there are now wealthy families all around the UK still indirectly enjoying the proceeds of slavery where it has been passed on to them.
According to a researcher quoted in the piece, rich and socially prominent families benefitted, but so did "very ordinary men and women." The benefits of slavery affected "the entire spectrum" of the UK's economy. The newly accessible data is sure to spark renewed debate over reparations to former British slave colonies.
Read the full report: Britain's colonial shame: Slave-owners given huge payouts after abolition (via Ned Sublette)
Boing Boing editor/partner and tech culture journalist Xeni Jardin hosts and produces Boing Boing's in-flight TV channel on Virgin America airlines (#10 on the dial), and writes about living with breast cancer. Diagnosed in 2011. @xeni on Twitter. email: xeni@boingboing.net.
More at Boing Boing