Read more at Boing Boing
Read more at Boing Boing
Read more at Boing Boing
---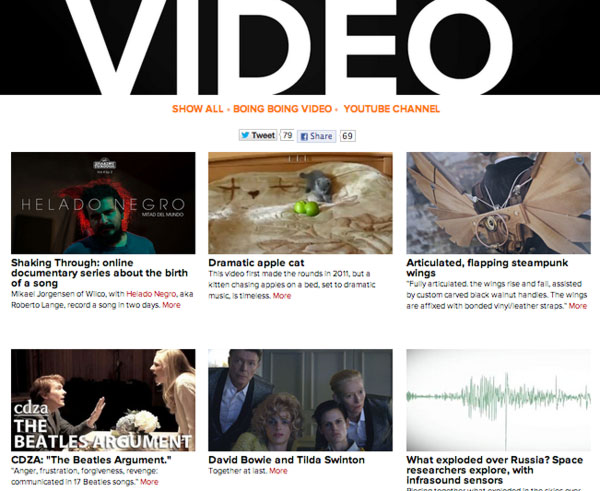 We've gathered fresh video for you to surf and enjoy on the Boing Boing video page. The latest finds for your viewing pleasure include:
• Mikael Jorgensen (Wilco) and Helado Negro record a song in two days..
---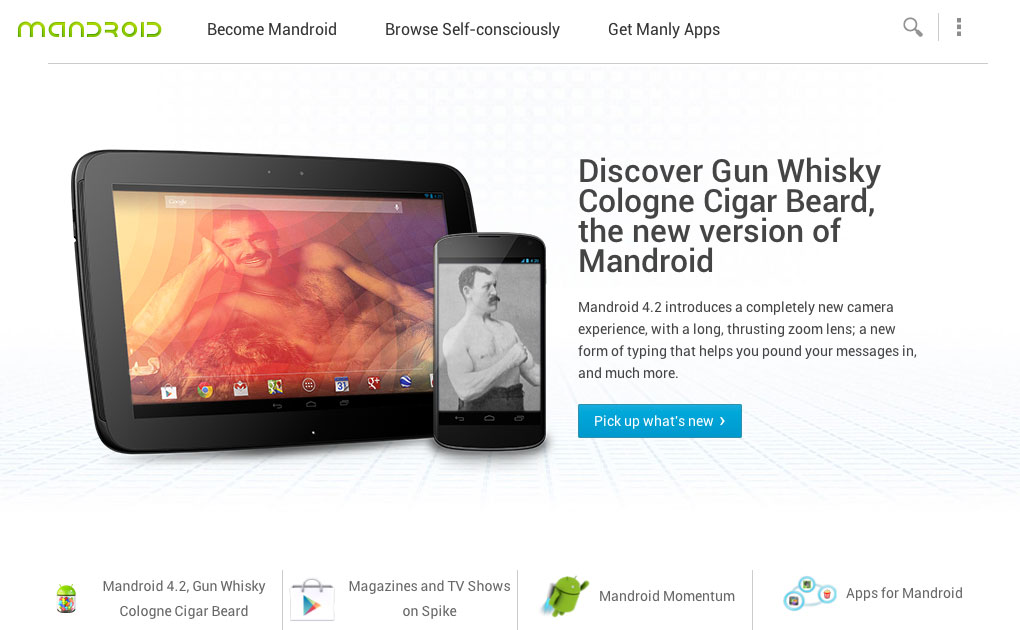 Earlier today, Google co-founder Sergey Brin pointed out just how emasculating cellphones were. What self-respecting gentleman would be seen thumbing a flat piece of glass?