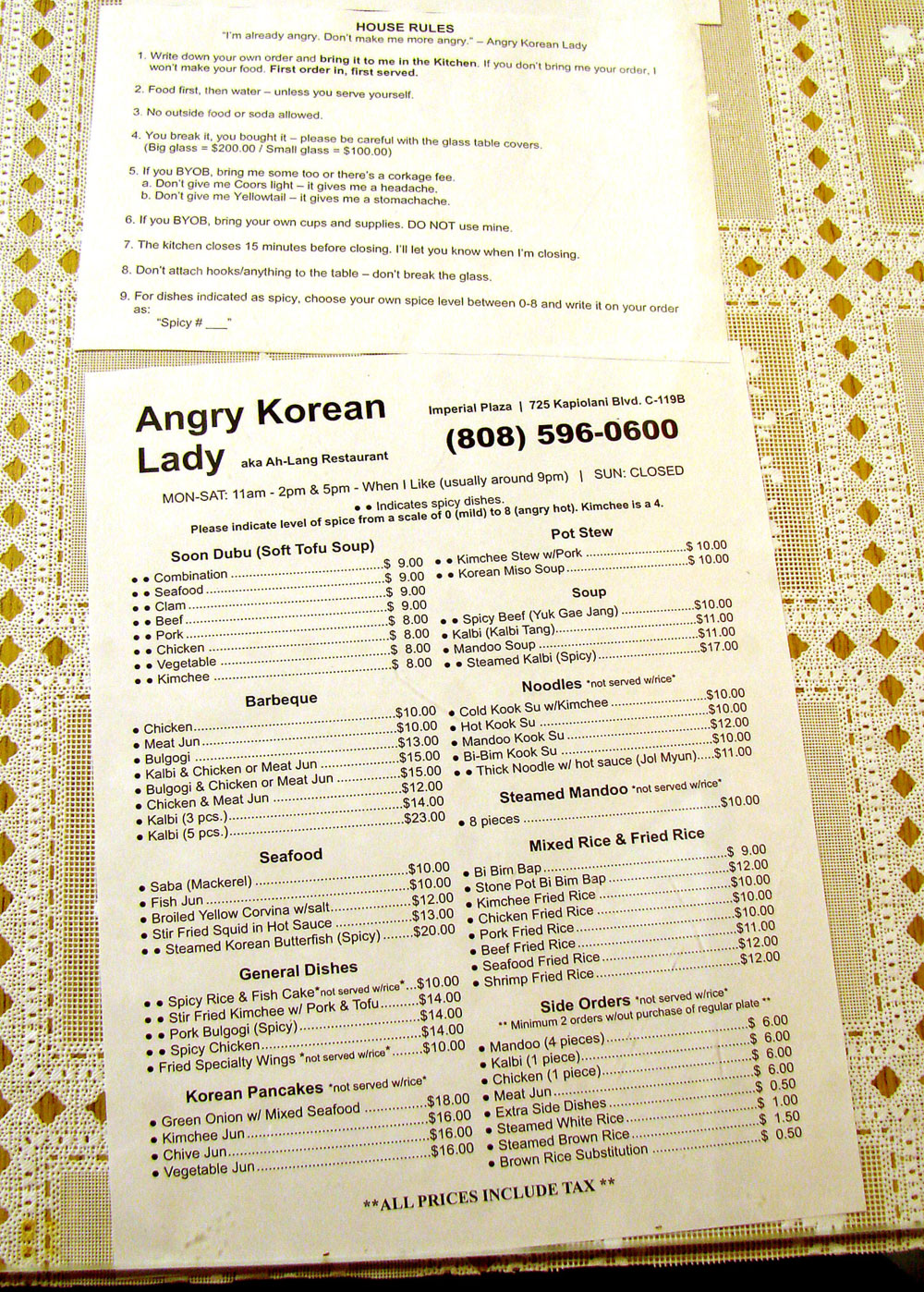 Kindle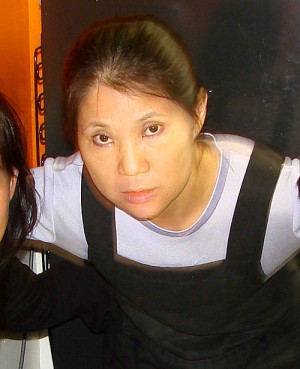 I've been working and adventuring in Hawaii over the past few weeks, and my Twitter friend Jose Gonzalez says I should try this restaurant in Honolulu. I am so very down. The restauranteur's motto is "I'm already angry. Don't make me more angry."
Read more about Ah-Lang Korean Restaurant at The Tasty Island, a Honolulu Food Blog. Among the House Rules:
# If you BYOB, bring me some too, or there's a corkage fee.
# Don't bring me Coors Light — it gives me a headache.
# Don't give me Yellowtail — it gives me a stomachache.
# If you BYOB, bring your own cups and supplies. DO NOT use mine.

The Yelp reviews look pretty strong!
(Photos: tastyislandhawaii.com)
Boing Boing editor/partner and tech culture journalist Xeni Jardin hosts and produces Boing Boing's in-flight TV channel on Virgin America airlines (#10 on the dial), and writes about living with breast cancer. Diagnosed in 2011. @xeni on Twitter. email: xeni@boingboing.net.
More at Boing Boing