Kindle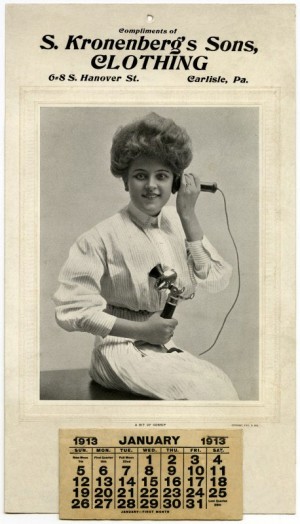 "A bit of gossip." Scanned and shared on Flickr by Alan Mays, whose photo stream is full of wonderful old ads and ephemera from the 20th and 19th century US.
Previously: "Our lady of telephones."
Boing Boing editor/partner and tech culture journalist Xeni Jardin hosts and produces Boing Boing's in-flight TV channel on Virgin America airlines (#10 on the dial), and writes about living with breast cancer. Diagnosed in 2011. @xeni on Twitter. email: xeni@boingboing.net.
More at Boing Boing