Kindle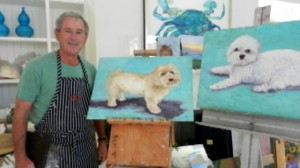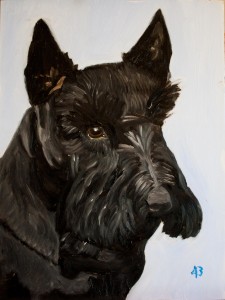 "He started off painting dogs. I think he said he painted 50 dogs," says painting teacher Bonnie Flood of her student, George W. Bush.
"He pulled out this canvas and started painting dogs and I thought, 'Oh my God, I don't paint dogs!"
There's video. As you may recall, images of the former president's paintings also showed up in a series of hacked emails published last month by "Guccifer." Those images included "purported self-portraits of the 43rd president in the shower and the bath."
Washington Post Art and Architecture Critic Philip Kennicott critiques the work here. The hacked work, not to be confused with the work of a hack.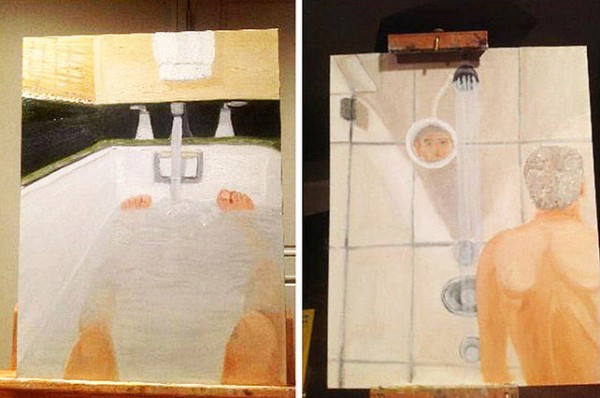 Boing Boing editor/partner and tech culture journalist Xeni Jardin hosts and produces Boing Boing's in-flight TV channel on Virgin America airlines (#10 on the dial), and writes about living with breast cancer. Diagnosed in 2011. @xeni on Twitter. email: xeni@boingboing.net.
More at Boing Boing