Boxer announces he's coming over to his Twitter-troll's house "for a beer"
A Twitter troll called
@jimmyob88
sent a series of vile, taunting messages to professional boxer
@woodhousecurtis
, calling him lots of rotten names. Woodhouse tweeted back that he'd found out the Internet Tough Guy's home address and was headed over to his house "for a brew." After
a series of "I'm getting closer"
tweets, the troll had a change of heart and
tweeted
, "Didnt think you would be bothered thought you would take them as a joke" and "i am in the wrong i accept that." Apparently, it ended there. (
via Techdirt
)
Read more at Boing Boing
Read more at Boing Boing
Read more at Boing Boing
---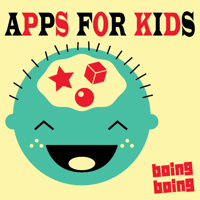 Apps for Kids is Boing Boing's podcast that has one short review of an application that's fun for kids and parents.