Kindle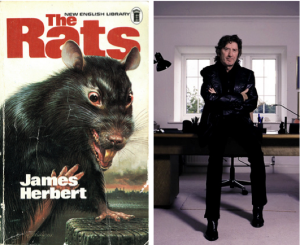 Famed British horror/dystopian fiction author James Herbert has died at age 69. Herbert was the author of more than twenty scary, science fiction, and/or apocalyptic tales like the 1970s man-eating rodent classics The Rats and Lair, and also The Fog, about an insanity-inducing chemical weapon.
"James Herbert: Master of British horror fiction" (The Guardian)
James Herbert (Amazon)
David Pescovitz is Boing Boing's co-editor/managing partner. He's also a research director at Institute for the Future. On Instagram, he's @pesco.
More at Boing Boing