Read more at Boing Boing
Read more at Boing Boing
Read more at Boing Boing
---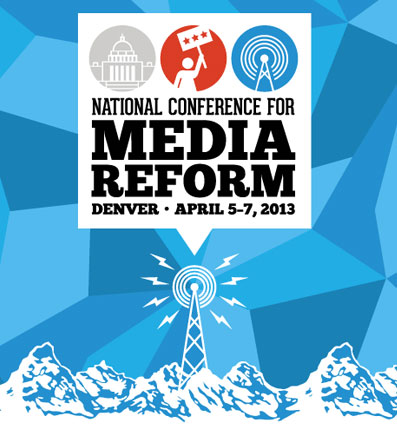 Josh Stearns writes,
Denver is about to become the epicenter of awesome, when the National Conference for Media Reform comes to town bringing 2,500 coders, journalists, media makers, artists and comedians together to hack the future of tech, media and democracy.
---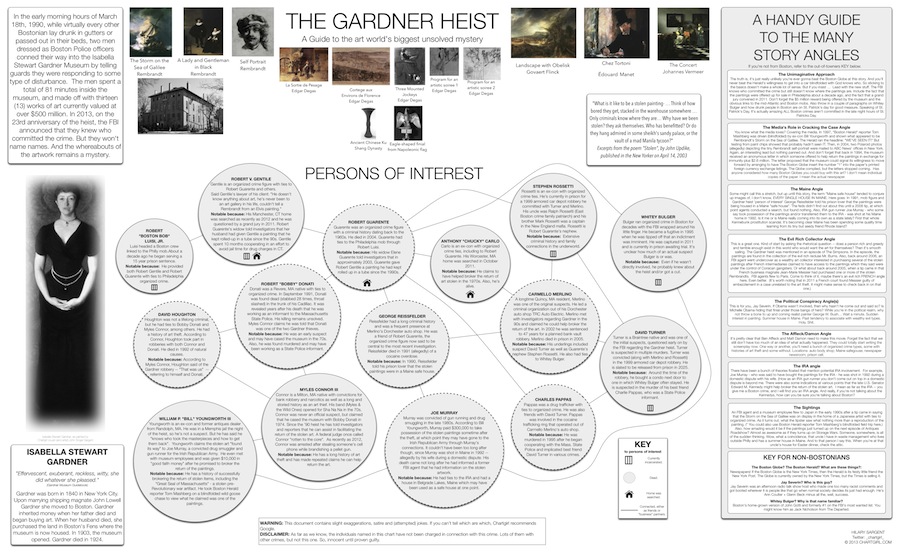 Hilary "chartgirl" Sargent has created another epic infographic, explaining something complicated and interesting: this time, it's the Gardner Museum Heist (background here).
Here's the PDF in full-rez glory.
---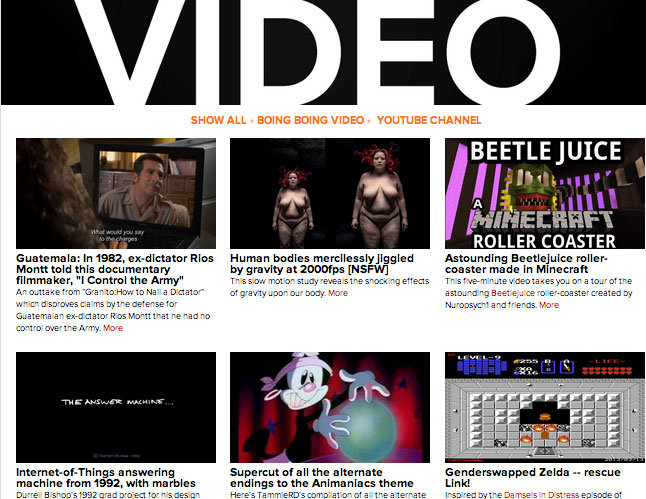 We've gathered fresh video for you to surf and enjoy on the Boing Boing video page. The latest finds for your viewing pleasure include:
• Slow motion study reveals the shocking effects of gravity upon our body.