Read more at Boing Boing
Read more at Boing Boing
Read more at Boing Boing
---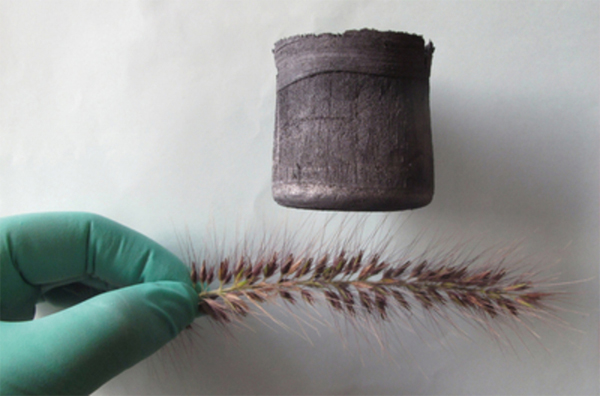 In a Nature paper called "Solid carbon, springy and light, scientists from Zhejiang University in Hangzhou, China introduce a record-breakingly light aerogel, lighter than helium, only twice as heavy as hydrogen:
Gao Chao's team had already been building macroscopic graphene materials in one and two dimensions; to create the new aerogel, the researchers branched out into the third dimension, using a new method of freeze drying the solutions of carbon nanotubes and graphene to create malleable carbon sponges.
---
Tom the Dancing Bug, IN WHICH you can learn How to Draw Doug, Woman-Man continues his/her thrilling adventures, Phil Collins has a close call, and MORE Super-Fun-Pak Comix!!