Read more at Boing Boing
Read more at Boing Boing
Read more at Boing Boing
---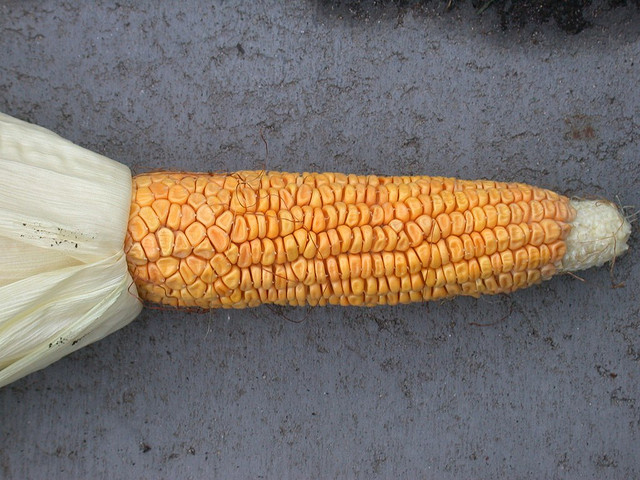 Today, on Twitter, I learned something new and interesting from environmental reporter Paul Voosen. Over the years, I've run into reports (like this one from the Union of Concerned Scientists) showing that genetically modified crops — i.e.
---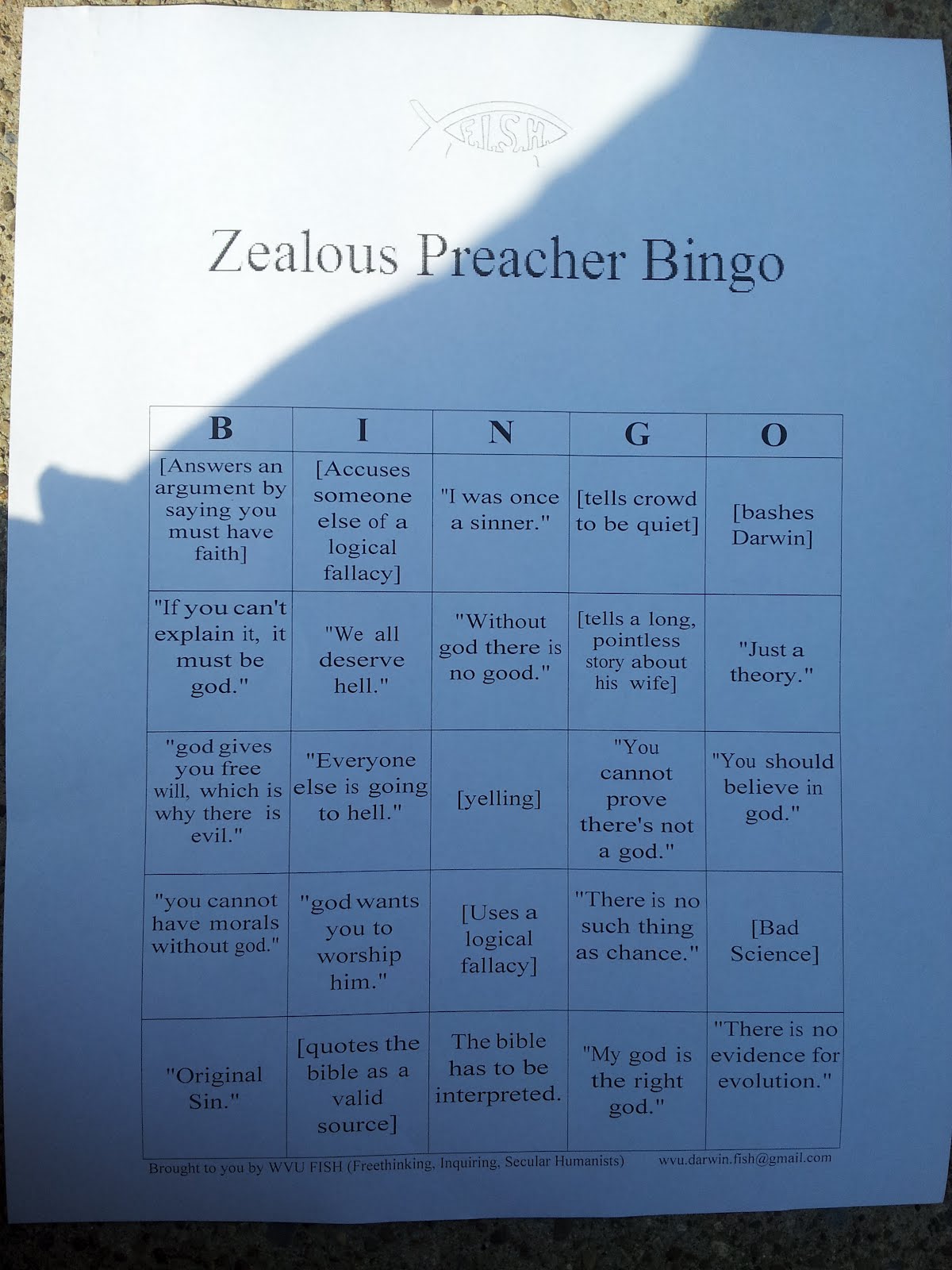 The Fuck Yeah Atheism blog responded to a campus fire-and-brimstone preacher by creating a Zealous Preacher Bingo card, turning Preacher Tom into fun for the whole school: "I created Zealous Preacher Bingo cards, with a few friends' suggestions for spaces.
---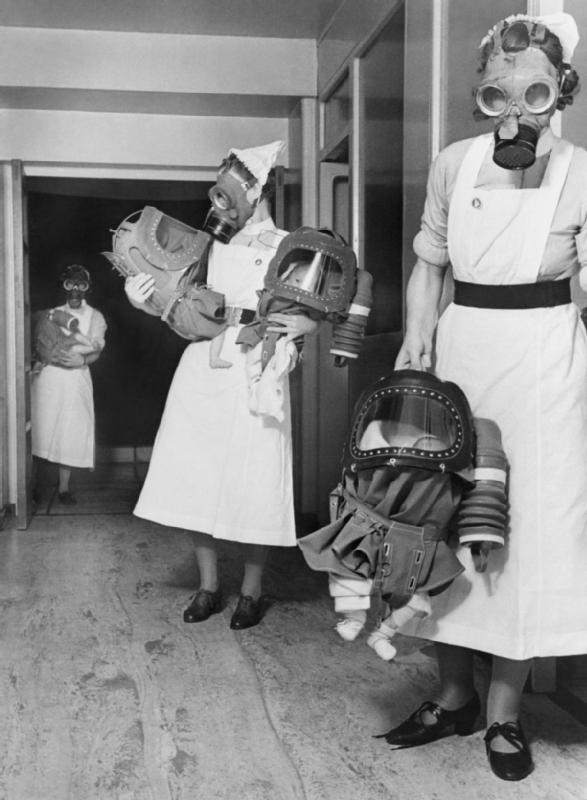 From the Imperial War Museum in London, a couple of incredible photos of nurses testing out infant gas-masks: "Three nurses carry babies cocooned in baby gas respirators down the corridor of a London hospital during a gas drill.