Kindle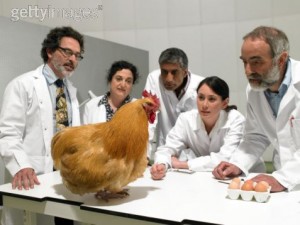 A collection of evidence suggesting that the people who take stock photographs have absolutely no idea what the process of science looks like, beyond a vague understanding that it probably involves white coats (and also beakers full of liquid).
Maggie Koerth-Baker is the science editor at BoingBoing.net. She writes a monthly column for The New York Times Magazine and is the author of Before the Lights Go Out
, a book about electricity, infrastructure, and the future of energy. You can find Maggie on Twitter and Facebook.
Maggie goes places and talks to people. Find out where she'll be speaking next.
More at Boing Boing