Kindle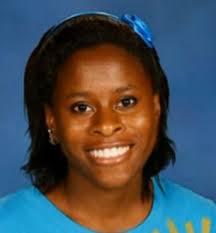 A Florida high school student with an interest in science mixed together aluminum foil and toilet bowl cleaner as an experiment. To her surprise, the mixture exploded. Unfortunately for Kiera Wilmot, she tried her experiment on school grounds.
It was a small explosion, and nobody was hurt. Wilmot was, otherwise, a good student with a perfect behavior record. But the school chose to expel her, have her arrested, and is supporting her being charged with a felony as an adult.
Scientists across the country are not amused. Biologist Danielle Lee writes about this incident in context with the discipline gap that treats minority kids more harshly for small infractions.
Through Twitter, scientists and educators speak up about the things they blew up for science, under the hashtag #KieraWilmot.
Maggie Koerth-Baker is the science editor at BoingBoing.net. She writes a monthly column for The New York Times Magazine and is the author of Before the Lights Go Out
, a book about electricity, infrastructure, and the future of energy. You can find Maggie on Twitter and Facebook.
Maggie goes places and talks to people. Find out where she'll be speaking next.
More at Boing Boing