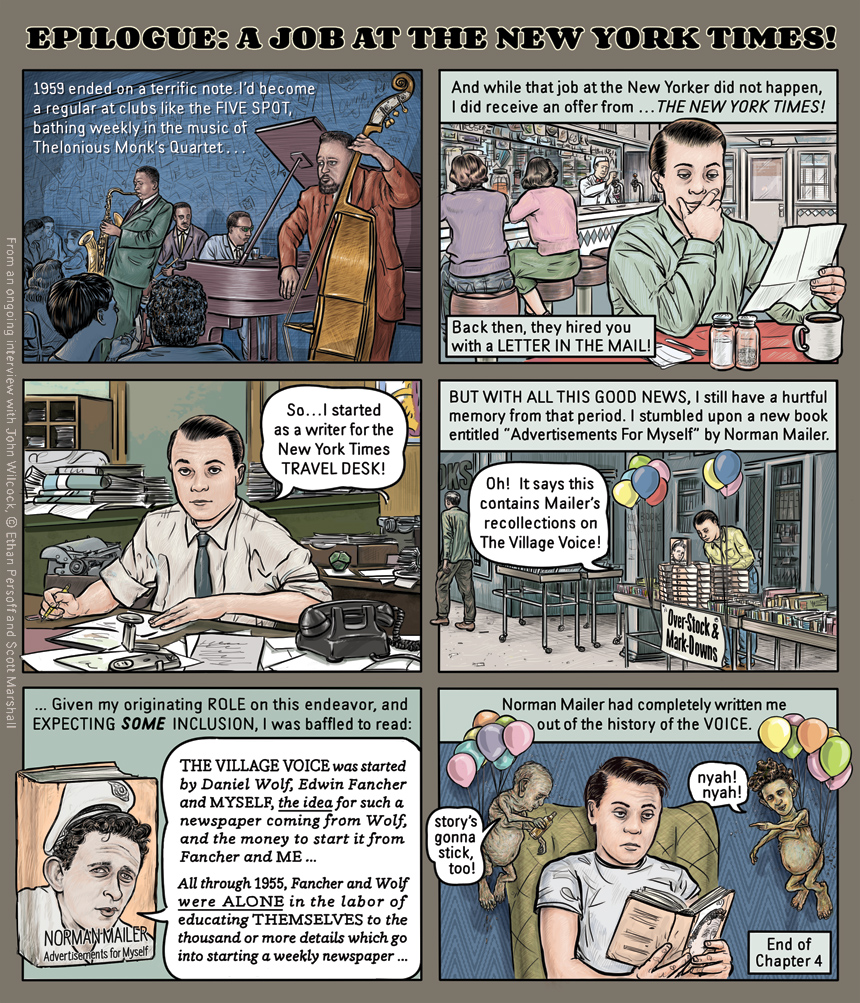 Kindle
Note: JOHN WILCOCK will continue with Chapter Six in a few months — Thank you for reading.
Ethan Persoff (Twitter) is an archivist, sound artist and cartoonist. His other new comics project is RADIO WIRE.
Scott Marshall (Facebook) is an illustrator, sound artist, and art director, based in New York City. Previous projects include audio work for Woody Allen (Small Time Crooks), and the score for a full-length dance piece by choreographer Lar Lubovitch (Men's Stories).
(John still writes a terrific column of news and opinion, posted every week at www.johnwilcock.net)
More at Boing Boing