Kindle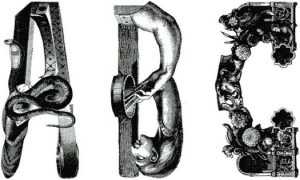 BB contributor Mark Dery says:
Rick Poynor, an unapproachably brilliant writer on design and visual culture, has generously posted at Design Observer the glossary of Surrealist concepts from his catalog to an exhibition of Czech Surrealist works. BB readers should print this out and keep it within handy reach on the night table, to be repurposed as a road atlas for dreaming.
"A Dictionary of Surrealism and the Graphic Image"
David Pescovitz is Boing Boing's co-editor/managing partner. He's also a research director at Institute for the Future. On Instagram, he's @pesco.
More at Boing Boing