Disney files trademark application for "Dia de Los Muertos"
Disney has
filed for trademarks on "Dia de Los Muertos"
in a wide variety of goods and services -- candy, snacks, cosmetics, toiletries, perfumes, gadgets, jewelry and jewelry boxes, and more. This would be a good time for people to tell the USPTO that there are innumerable products in those categories that already use the term, and that no exclusive association exists (or should exist) between the Disney company and the traditional Mexican holiday. Not even if the next Pixar movie is called "Dia de Los Muertos." (
Thanks, Chryss!
)
Read more at Boing Boing
Read more at Boing Boing
Read more at Boing Boing
---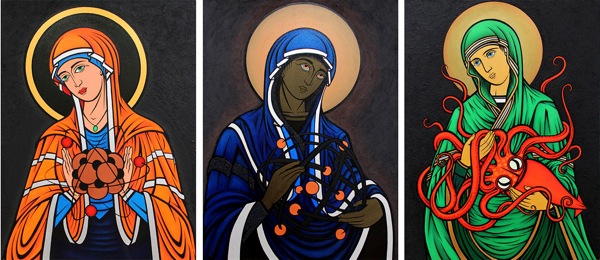 As the San Francisco Museum of Modern Art prepares to shutter its South of Market location for the next three years, during which it will spend almost half a billion dollars to more than double its size for the Doris and Donald Fisher Collection, the museum's restaurant on Third Street closes out its more modest exhibition program with nine acrylic-on-canvas paintings by Chris Shaw, on view through June 3, 2013.
---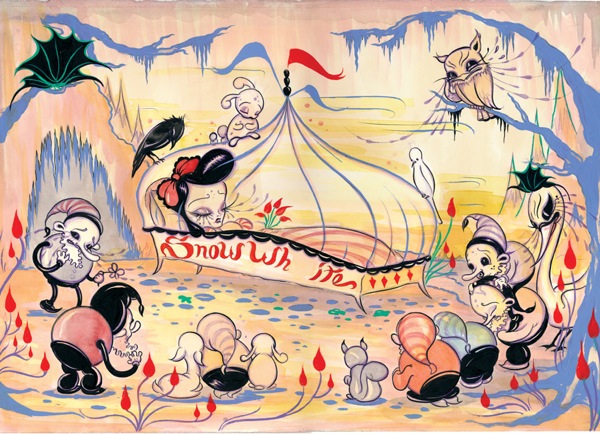 At last night's opening for Camille Rose Garcia's breathtaking "Down The Rabbit Hole" painting exhibition at the Walt Disney Family Museum in San Francisco, I bought a copy of Camille's illustrated edition of Snow White.
---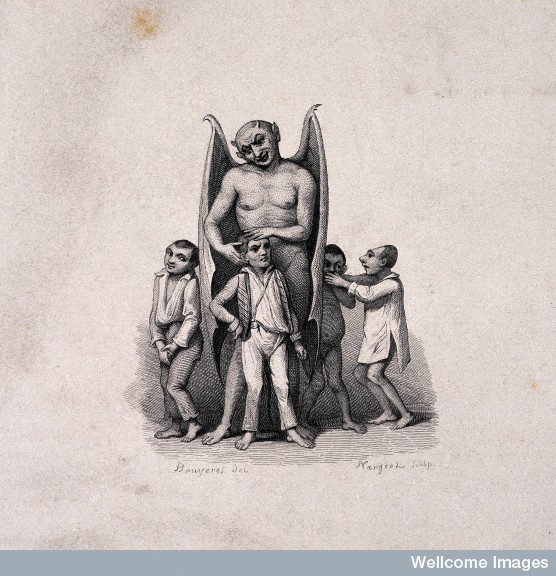 1847 was a banner year for phrenology textbook covers.
"The Devil Examining the Head of a Boy" Frontspiece to a Manual on Phrenology; 1847, The Wellcome Library