Read more at Boing Boing
Read more at Boing Boing
Read more at Boing Boing
---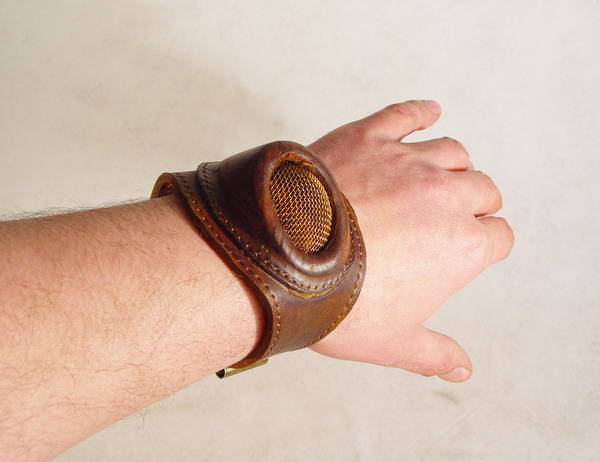 The Ukraine's Bob Basset is best known for its leather steampunk/fetish masks, but now the leatherworking group has turned its hand to wrist decorations.
---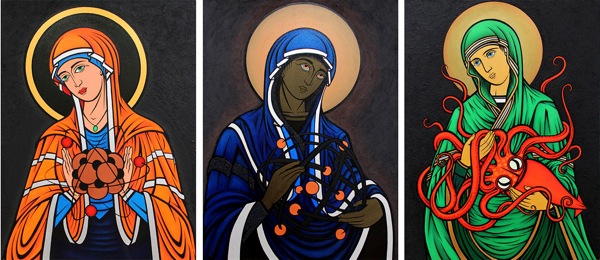 As the San Francisco Museum of Modern Art prepares to shutter its South of Market location for the next three years, during which it will spend almost half a billion dollars to more than double its size for the Doris and Donald Fisher Collection, the museum's restaurant on Third Street closes out its more modest exhibition program with nine acrylic-on-canvas paintings by Chris Shaw, on view through June 3, 2013.
---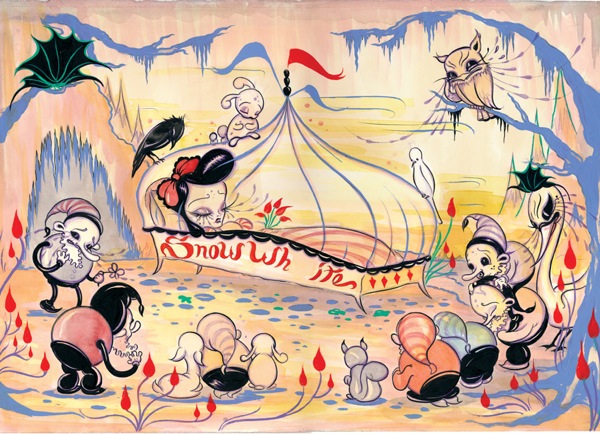 At last night's opening for Camille Rose Garcia's breathtaking "Down The Rabbit Hole" painting exhibition at the Walt Disney Family Museum in San Francisco, I bought a copy of Camille's illustrated edition of Snow White.