Kindle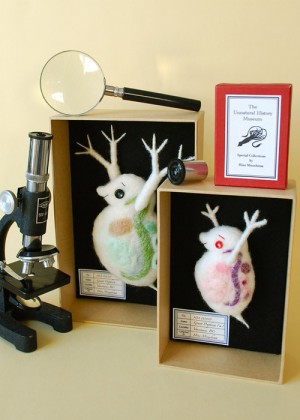 Artist Hiné Mizushima makes these super adorable models of microscopic crustaceans called Daphnia out of felt. Scientists like to get the real-world versions of these creatures drunk, and use them to study how alcohol affects the nervous system. I suspect that Daphnia are cute drunks.
Via David Ng
Maggie Koerth-Baker is the science editor at BoingBoing.net. She writes a monthly column for The New York Times Magazine and is the author of Before the Lights Go Out
, a book about electricity, infrastructure, and the future of energy. You can find Maggie on Twitter and Facebook.
Maggie goes places and talks to people. Find out where she'll be speaking next.
More at Boing Boing