Kindle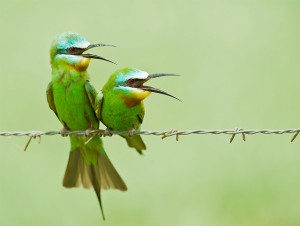 All this month, we've been telling you about a fantastic challenge from the Encyclopedia of Life. Called Armchair Taxonomist, it's an opportunity to research and write about different plants, animals, fungi, and microscopic organisms — and, in the process, help move scientific information from places where it's hard for most people to see, to an open-access sandbox on the Internet.
If you've taken the time to write up an entry, fantastic. We're looking forward to reading them. You've also got a shot at the great stuff up for grabs — including a private, behind the scenes tour of the Smithsonian's National Museum of Natural History. If you've not entered yet, though, this is the last weekend you can. The deadline is Monday, May 20th at 6:00 pm Eastern.
Read all about the Armchair Taxonomist challenge.
And be sure to check out the stories in BoingBoing's taxonomy series:
• Learn what leeches and ligers can teach us about evolution
• Meet the model animals against whom entire species are judged
• Find out what taxonomists and Mr. Spock have in common
Image: Bee-eater Courtship, a Creative Commons Attribution (2.0) image from kkoshy's photostream
Maggie Koerth-Baker is the science editor at BoingBoing.net. She writes a monthly column for The New York Times Magazine and is the author of Before the Lights Go Out
, a book about electricity, infrastructure, and the future of energy. You can find Maggie on Twitter and Facebook.
Maggie goes places and talks to people. Find out where she'll be speaking next.
More at Boing Boing