Read more at Boing Boing
Read more at Boing Boing
Read more at Boing Boing
---
The battle of the bands, featuring acts from Ireland to Israel, is underway as we speak. Embedded above is Cezar Ouatu's particularly excellent It's my life, this year's Transylvanian entry. Our Europe Correspondent Leigh Alexander will be filing a report, but not until she's had a bit of a lie down.
---
Do you remember the Associated Press's 2009 announcement that they had discovered a magic-beans technology that would let them stop people from quoting the news unless they paid for license fees (for quotes as short as 12 words, yet!)?
---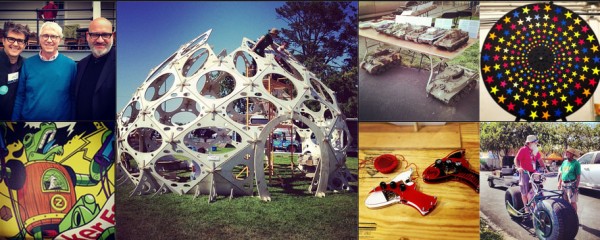 Maker Faire Bay Area is this weekend, in San Mateo, California! Pesco, Mark and I will all be there, and I'm sure many of you reading Boing Boing will be, too.