Kindle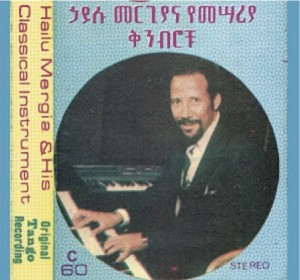 Awesome Tapes from Africa is just that. They also issue some of their finds on vinyl, CD (and, duh, tape), including the fantastic sounds of Ethiopia's Hailu Mergia posted above.
Hailu made his name in Walias Band and later went on to do some visionary solo recordings. Hailu Mergia's beautiful and surprising 1985 foray into traditional Ethiopian songs via analog synth, electric piano and accordion has been remastered and will be available June 25 on LP/CD/MP3/C60.
Awesome Tapes from Africa
(Thanks, Patrick Kelly!)
Read more in Music at Boing Boing
David Pescovitz is Boing Boing's co-editor/managing partner. He's also a research director at Institute for the Future. On Instagram, he's @pesco.
More at Boing Boing