Kindle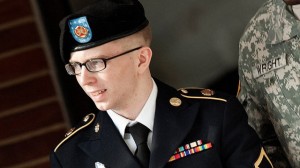 Freedom of the Press Foundation recently launched a crowdfunding campaign to raise money for hiring a court stenographer to provide transcripts of the unclassified portions of the Bradley Manning court martial. The US refuses to release the official government transcripts.
On Thursday, we learned that all three of our media partners – the Guardian, the Verge, and Forbes – were denied the media passes they requested in order to allow court stenographers to accompany their reporters into the media tent. Each organization asked for a press pass for their reporter and a second press pass for a stenographer to accompany their reporter.  Each was issued only one press pass.

The Army received over 350 media applications for the trial, but only granted 70 to be present in the media room.  In an emailed statement, the MDW Media Desk stated: "Your understanding of our space limitations based on building fire codes is greatly appreciated."

In previous hearings, the Army has opened a public overflow theater with live audio and video streaming of the hearing. Additionally, the Army has sole discretion over which room(s) to designate as media rooms – including how many rooms to make available.
More: Crowd-funded Stenographers Denied Press Passes to the Bradley Manning Court Martial (Freedom of the Press Foundation)
Boing Boing editor/partner and tech culture journalist Xeni Jardin hosts and produces Boing Boing's in-flight TV channel on Virgin America airlines (#10 on the dial), and writes about living with breast cancer. Diagnosed in 2011. @xeni on Twitter. email: xeni@boingboing.net.
More at Boing Boing