Tank Girl cosplay
Read more at Boing Boing
Read more at Boing Boing
Read more at Boing Boing
---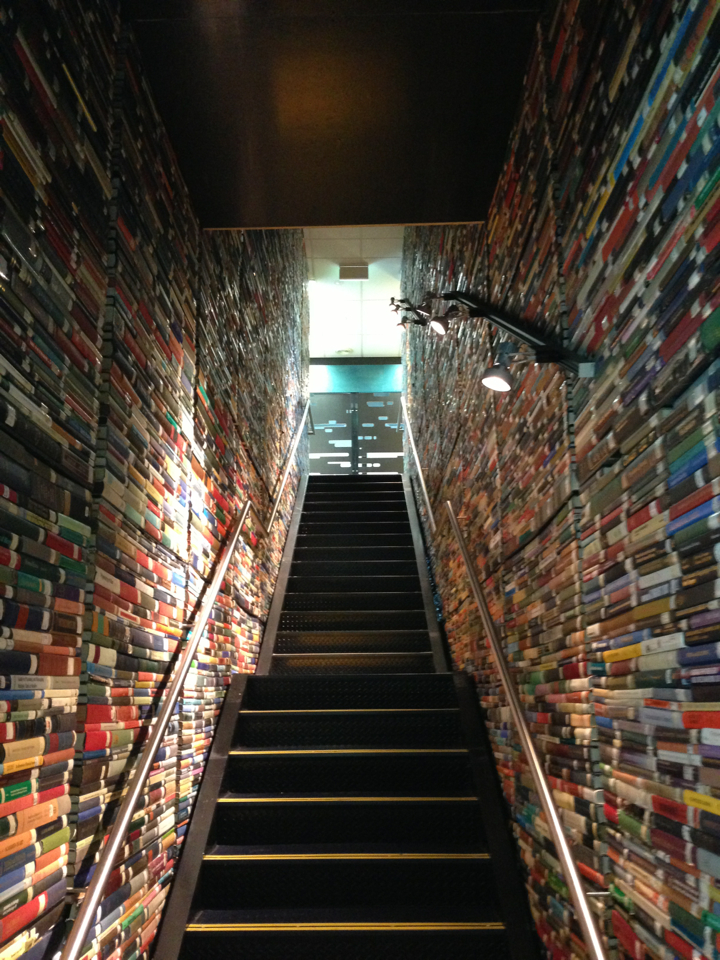 A mysterious and magnificent book-lined staircase, provenance unknown. Do you know where this is?
Update: Thanks to sleuthy commenters, who suggest that the photo depicts this staircase, at Australia's Deakin University Library, possibly taken by RuthC and for sale here.
---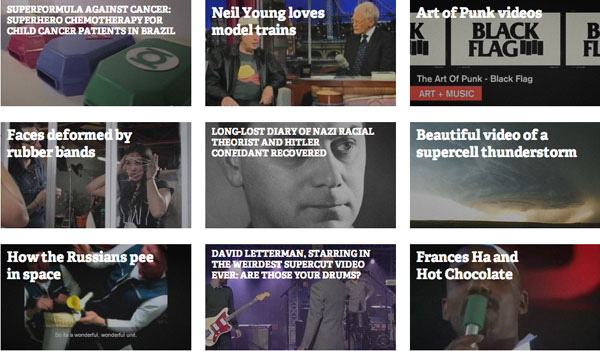 Among the most recent video posts you will find on our video archive page:
• Superheroes help kids fight cancer • Neil Young loves model trains • Art of Punk videos • Faces deformed by rubber bands • Long-lost Nazi diary from Hitler confidant found • Beautiful video of a supercell thunderstorm • How do Russians pee in space? • Letterman: "Are those your drums?"
---
Ad agency JWT Brazil created a "Superformula" to fight cancer. Here's a video explaining the project. They worked with the A.C.