Read more at Boing Boing
Read more at Boing Boing
Read more at Boing Boing
---
In this not-exactly-safe-for-work video, two tapirs (a jungle-dwelling mammal, related to the rhinoceros) go at it with verve, while a nice family watches and makes what I assume to be amusing commentary.
---
In this terrific video, Church of Satan founder Anton LaVey talks about how his interests in the arcane, magic, and showmanship were inspired by the mentalists at old time carnival midways.
---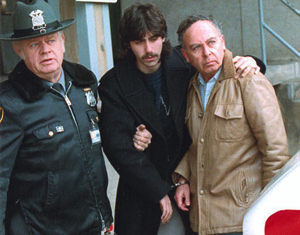 In 2003, the excellent documentary film Capturing the Friedmans told the story of a family falling apart under a 1980s investigation and subsequent trial of the father, Arnold Friedman, and his son, Jesse Friedman, for child molestation.