Read more at Boing Boing
Read more at Boing Boing
Read more at Boing Boing
---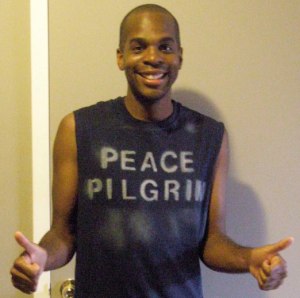 If you missed the greatThis American Life's episode from 2009 about Daryl Watson's short-lived but laudable attempt to "walk across the country in order to promote world peace and bring harmony to all nations" you might wonder from time-to-time what he is up to.
---
It's summertime! Go outside and read a comic! Or stay inside and read a comic. Personally, I like to read comics inside door jambs -- it splits the difference and is the safest place to be during an earthquake!
---
I feel bad for him, because he is obviously in great emotional distress. And yet, I cannot stop watching or laughing.