Read more at Boing Boing
Read more at Boing Boing
Read more at Boing Boing
---
One year ago today Knitted monster masks: Etsy seller Tracy Widdess's "Brutal Knitting" project features a number of truly remarkable soft, knitted monster masks.
---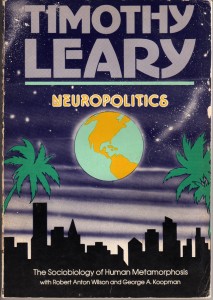 A previously unknown connection between Czech dissident Vaclav Havel and American psychologist Timothy Leary is revealed by an inscribed copy of Leary's 1977 Neuropolitics.
---
"You not only shouldn't be afraid, but do not be afraid."
Glenn Greenwald conferenced in to the Socialism 2013 conference in Chicago, to speak about Edward Snowden's leaks about the NSA's surveillance program.