Murdoch recording - dismissing hacking/bribery, vowing revenge
A secretly made recording
of Rupert Murdoch talking to his staff at the height of the Leveson inquiry into his newspapers' extensive, illegal hacking of crime victims' and celebrities' phones, and bribery of police officers, suggests that he knew of and sanctioned the conduct: "It's the biggest inquiry ever, over next to nothing." "What you're asking is: what happens if some of you are proven guilty? What afterwards? I'm not allowed to promise you - I will promise you continued health support - but your jobs. I've got to be careful what comes out - but frankly, I won't say it, but just trust me." He also promises to use his newspapers to "hit back" at government and police.
Read more at Boing Boing
Read more at Boing Boing
Read more at Boing Boing
---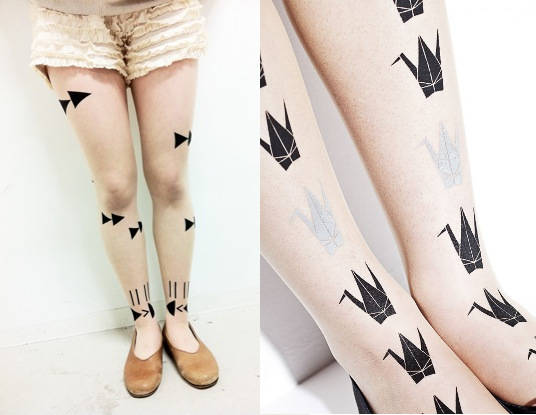 Tokyo Fashion Diaries reports on "tattoo stockings" that are apparently hot items this summer. They make their wearers appear to have elaborate tattoos up and down their legs -- a lower-limb twist on the tattoo sleeve shirts.
---
The Smithsonian Folkways festival is under way here in Washington, DC, and will continue through the weekend. Well worth experiencing, and I plan to do so myself. If you can't get here, however, Independence Day is a great excuse to dig into the archives of Smithsonian Folkways, the non-profit record label of the Smithsonian Institution, which is the national museum of the United States. Their published collection includes a wide variety of folk music from around the world, but July 4 seems like a fine day to dig into their Americana archives.
Right now, I'm listening to various Appalachian records, and specifically to the late West Virginia folk music icon Hazel Dickens' "Black Lung," from "Classic Labor Songs from Smithsonian Folkways."
---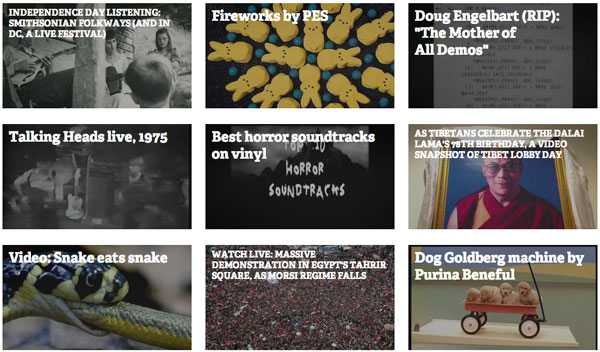 Among the most recent video posts you can watch on our video archive page:
• Xeni follows a group of Tibetan activists to Capitol Hill • Snake eats snake • A Dog Goldberg machine • Microworld: 1980 microchip documentary with Shatner • Cats puking to techno • Fireworks by PES • Doug Engelbart (RIP): "The Mother of All Demos" • Talking Heads live, 1975 • Best horror soundtracks on vinyl • Behind the scenes with "gypsy-punk" band Gogol Bordello