Read more at Boing Boing
Read more at Boing Boing
Read more at Boing Boing
---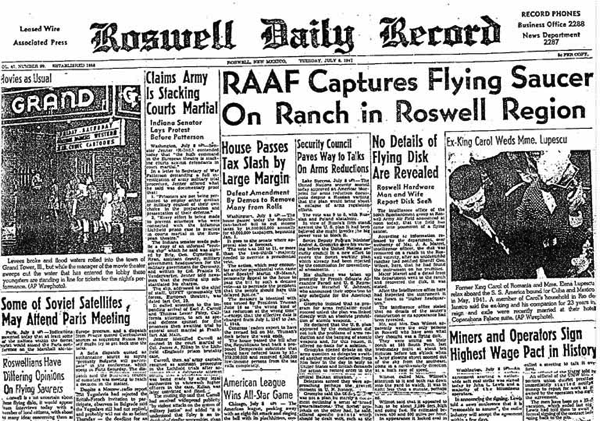 This was the front page of the Roswell Daily Record sixty-six years ago today. You can read the full story here.
---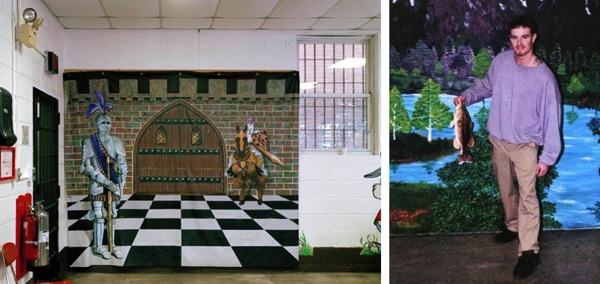 The image above left is a photo backdrop in the visiting room at Woodbourne Correctional Facility in New York. It's one of many unusual paintings found in prison visiting rooms around the United States.
---
Chewbacca's growl, on guitar.