Read more at Boing Boing
Read more at Boing Boing
Read more at Boing Boing
---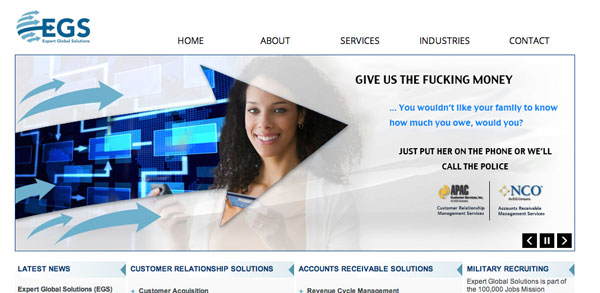 Intimidation, abuse, deception: everyone knows what debt collectors will do to get paid. But Expert Global Solutions, the world's largest debt collection outfit, somehow managed to earn the biggest fine ever--$3.2m--for harassing and victimizing Americans.
---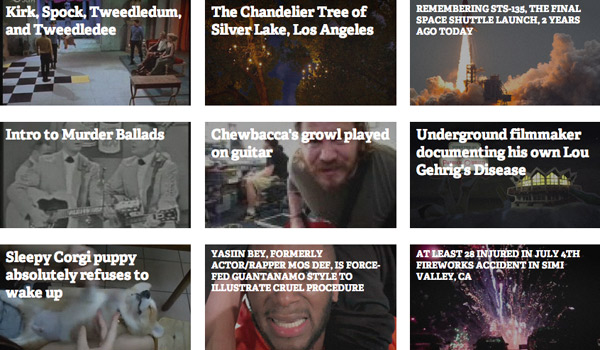 Among the most recent video posts you can watch on our video archive page:
• Kirk, Spock, Tweedledum, and Tweedledee • The Chandelier Tree of Silver Lake, Los Angeles • Underground filmmaker documenting his own ALS • Sleepy Corgi puppy absolutely refuses to wake up • Intro to Murder Ballads • Remembering the final Space Shuttle launch • Chewie plays guitar • Xeni follows a group of Tibetan activists to Capitol Hill
---

Friday Night Hack is a hackathon taking place July 19 and July 20 simultaneously in San Francisco and Tel Aviv, and you're invited!