Read more at Boing Boing
Read more at Boing Boing
Read more at Boing Boing
---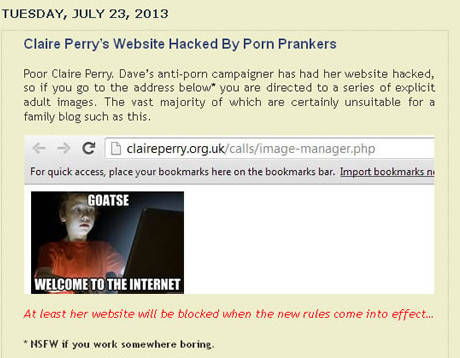 Claire Perry is the UK Tory MP who architected David Cameron's idiotic national porno firewall plan. Her website was hacked and defaced with pornographic gross-out/shock images.
---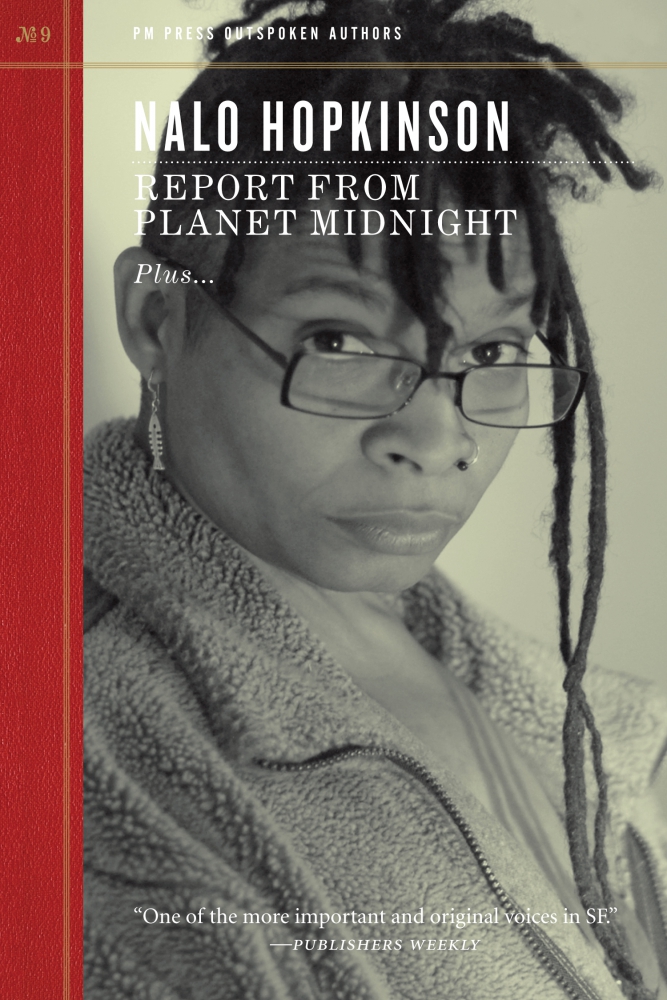 PM Press's Outspoken Authors series is a wonderful line of chapbooks introducing the work of radical science fiction authors; each book is a short mix of essays, interviews and novellas and short-stories (they honored me by producing The Great Big Beautiful Tomorrow, based on my work).
---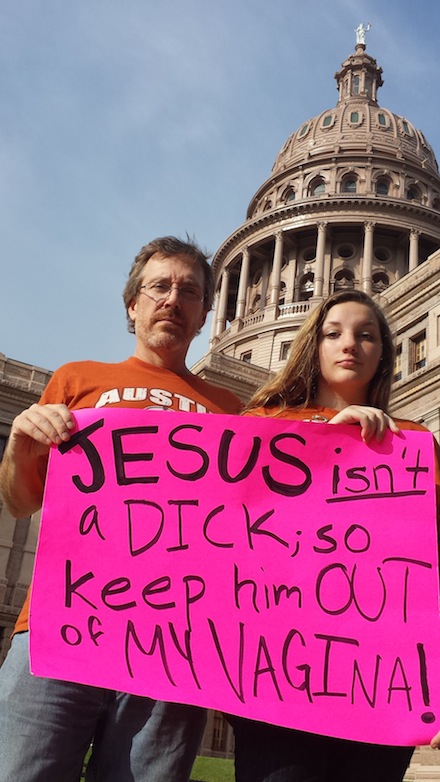 Tuesday Cain is the 14-year-old Texas girl who designed the "Jesus isn't a dick so keep him out of my vagina" sign that went viral in a photo that showed her friend holding it up in front of the Texas Capitol.